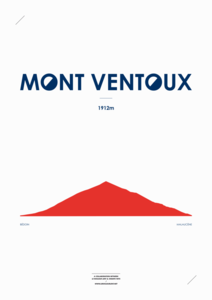 €

7.00
Rising high above the lavender fields stands Mont Ventoux, the Giant of the Provence.
Climing it takes you from the fertile fields of the plain into the woods, and finally to the barren landscape below the summit.
Ventoux is special. Sometimes, it is your friend. Sometimes your enemy. But it is always itself. Beautiful, and strange.
Format: DIN A2 (594 x 420 mm)